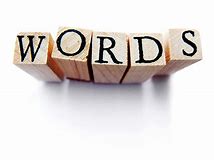 acceptance
10 Things That You Never Expect of Your Word Of The Month.
There is power in working to a theme – it gives you focus and direction. Each month I pick a theme. Here are 10 reasons why.
Reason 1 – Focus
Picking a theme gives me something to focus on rather than getting distracted by all the "shiny things". My theme for June is "growth". Knowing this I will be looking at different parts of my life and focusing on their growth.
Reason 2 – Law of Attraction
In stating an intention we set up a powerful magnetic force to attract that intention to us. I remember in March my word was abundant. That month I had the most number of new client bookings, highest income, planted a veggie garden and paid off three long-term debts with the result that I had more income available.
Reason 3 – Heightened awareness
Let's face it, many people live their lives in a daze of work/t.v./recreation and sleep. There is not much more. If you are getting my newsletter then the chances are you have worked with me at some stage and I'm pretty sure you are not one of the "sheeple". When you have a word in front of you each day you become more aware of the different ways it works in your life. A little like if you are focused on going to a beautiful holiday destination you will see mention of that destination pop up everywhere.
Reason 4 – A word theme grows you.
This is true. There is a curative effect in focusing on something. It changes you as you digest its meaning. You are taken on a journey of discovery and once you learn something it can't be unlearned.
Reason 5 – Your word acts as a guide.
Because you have told the universe that you want to go to a certain destination you are taken on a journey. I remember one month I chose adventure and ended up scuba diving with sharks! It was probably the most exhilarating things I've done and was an adventure never to be forgotten (and I still have the picture).
Reason 6 – You are making a promise to yourself.
Your theme is your pact with yourself to move towards a goal. It doesn't mean you will reach the goal, it means that you are aligning yourself with it. We know that the more aligned you are the more you are in the stream of learning and expanding.
Reason 7 – Your word becomes part of the foundation of your life.
Lifetime themes are part of the elements that build your character. In choosing your word for the month you are controlling what themes to bring into your life and what direction you are going in.
Reason 8 – Your word is part of the measurement of your life progression.
When I first started with a word of the month they were focused purely on my business. Slowly I can see my development as a more compassionate being as my words become more universal.
Reason 9 – My words tell my story.
Similar to reason 8 in that my words show my evolution, they also tell my story. When I was going through a particularly difficult time in relationships my word of the month was reflective of my struggle when I was going through a time of relaxation and allowing my word was more ethereal.
Reason 10 – My word of the month connects me to my purpose.
Often people tell me they have a general idea of why they are here on this planet but the actual purpose is still vague and in the distance. Having a world of the month gradually leads me to the purpose. It's like I'm saying to my soul – here is a word, please whisper in my ear what it means and how it can be expressed as purpose.
Each year I pick a word and the twelve months of that year are words that crop up around the main word. For example, my work for 2018 is Wealth. So far I have had words like as abundance, expansion, richness, flow-on and now growth.
I wonder what word you will pick? I'd love you to share it below and make a commitment to yourself to go where it guides you.
If you'd like to have a chat with me about your word or what it means for you just click here to reach me.